Coronavirus: hear the latest from the experts at this Wellington talk
+Undoctored
Coronavirus: hear the latest from the experts at this Wellington talk
Tuesday 11 February 2020, 11:19 AM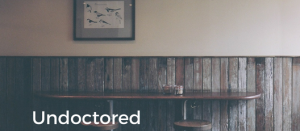 The University of Otago, Wellington is holding a free public talk, The Emerging Coronavirus Epidemic: Protecting our communities and ourselves, on Wednesday 12 February at 5.15pm at our campus at 23a Mein Street, Newtown, Wellington.
The forum is being convened by leading New Zealand experts on the disease Professor Michael Baker, the Director of the Health Environment Infection Research Unit at the University of Otago, Wellington's Department of Public Health and Professor Nick Wilson, a public health physician and epidemiologist from the University's Department of Public Health.
Both are actively involved in tracking the emerging coronavirus and providing technical advice to the Ministry of Health on the response.
The forum will also hear from international guest speaker:
Professor Raina MacIntyre, one of the world's leading researchers on epidemic responses and emerging infectious diseases. Professor MacIntyre is Head of the Biosecurity Research Program at the Kirby Institute, University of New South Wales, Sydney.
The topics will include what we know, such as the role of face masks and personal protective equipment in preventing the spread of coronavirus, and what still remains relatively unknown, such as the seriousness of the epidemic and the potential for it to become a global pandemic.
You are welcome to attend the talk in person, or watch via live stream at this link:
https://echo360.org.au/section/4af91982-2785-47fb-9e98-d97309466a98/public
The speakers will also be available for interviews.
In their latest blog on coronavirus, Professors Michael Baker and Nick Wilson urge the New Zealand government to prepare for a potentially severe global pandemic:
https://blogs.otago.ac.nz/pubhealthexpert/2020/02/06/nz-should-prepare-for-a-potentially-severe-global-coronavirus-pandemic/
You are welcome to use the information from this blog in your reporting of the issue.
The expert public talk on coronavirus is being held as part of the University of Otago, Wellington's annual Public Health Summer School. The summer school will also play host to an interactive training exercise for public health, police, defence and emergency workers, Responding to a mystery epidemic in the Pacific. The course is being convened by Professor Michael Baker and will be led by Professor Raina MacIntyre.
More information about the course is available here:
https://www.otago.ac.nz/wellington/departments/publichealth/summerschool/otago719722.html