Having compliance problems with insulin?
Having compliance problems with insulin?
By NZMS Diabetes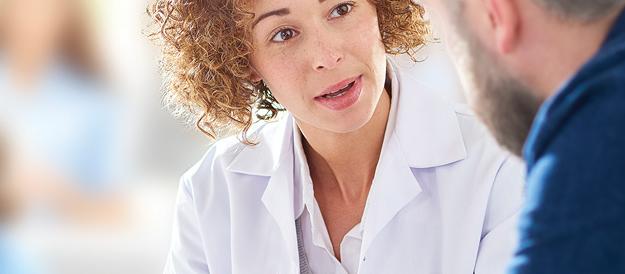 Removing treatment barriers and burden helps to set patients up for success in a way that meets their lifestyle, helping them achieve their treatment goals. Help is now at hand.
Click here for V-Go® free trial
Innovation in dose delivery has been associated with improved patient compliance.
Diabetes is the fastest growing health crisis in New Zealand, with over 240,000 patients registered and approximately 41,000 using insulin. The emotional and social burden associated with insulin treatment cannot be ignored as it can greatly affect patients' compliance, and therefore treatment success, which can reflect poorly on patients' morale. 1,2,3,4
Insulin as a treatment option for type 2 diabetes is often prescribed as a last resort. This can result in a stigma around insulin treatment. Patients can often feel like they have failed all other treatment options presented to them.
With the launch of V-Go® in NZ, this has all changed. V-Go® is a new all-in-one disposable basal-bolus insulin delivery device for patients with type 2 diabetes. V-Go® is worn like a patch on the abdomen, arm, back or thigh5 and removes the need for multiple daily injections.
V-Go® relieves the need to carry needle or syringes. The needle is never exposed or seen by the patients, which makes it the ideal treatment option for patients with needle phobia.
The convenience and flexibility of the system enables you, as healthcare professionals, to remove treatment barriers and psychosocial burden.
How does V-Go work?
Patients fill V-Go® with either NovoRapid® or Humalog® and apply the patch to their skin for a continuous basal flow of insulin. At mealtimes or when a correction is needed, patients simply and discreetly click the bolus button to deliver their insulin in 2u increments.
A new patch is applied each day, and with the automated, hidden-needle insertion, it is ideal for patients suffering from needle phobia.
How do you access V-Go® for your patients?
We are so confident that your patients will get a real benefit from V-Go®, that for a limited time, we are offering patients a FREE three-month trial of V-Go® so that together you can see these benefits first-hand.
We will train your patients to use the device and support them during the trial. At the end of the trial, if for some reason your patients do not feel it is the best treatment option for them, they can simply go back onto their regular insulin regime.
V-Go® is not funded but many patients are now choosing to pay for diabetes devices that improve their quality of life and help them to achieve better control. Data from the USA shows that 92 per cent of healthcare providers have reported improved patient compliance when using V-Go®7.
Click here for V-Go® free trial
About the author
This article was written by NZMS Diabetes, a division of New Zealand Medical & Scientific ltd. For over 20 years NZMS Diabetes has proudly worked with healthcare professionals to provide the best care for their patients with diabetes, helping them to achieve better blood glucose control.
NZMS Diabetes provides leading edge products, including insulin pumps, continuous glucose monitoring systems and hospital grade glucose and ketone meters. Our products are supported by extensive training, exemplary customer service and 24/7 patient technical support.
References
Meneghini

L. Demonstrating strategies for initiation of insulin therapy: matching the right insulin to the right patient. Int J

Clin

Pract

2008;62(8):1255-64.
Hayes R, Fitzgerald J,

Jacober

S. Primary care physician beliefs about insulin initiation in patients with type 2 diabetes. Int J of

Clin

Pract

2008;62(6):860-8.
New Zealand Guidelines Group (

NZGG

). Guidance on the management of type 2 diabetes.

NZGG

, 2011. Available from: www.nzgg.org.nz/practice-tools/diabetes (Accessed Dec, 2011)
Instructions for Patient Use.

Valeritas

; 2011.

Carls

GS, Tuttle E, Tan RD, et al. Understanding the gap between efficacy in

randomised

controlled trials and effectiveness in real-world use of GLP-1 RA and DPP-4 therapies in patients with type 2 diabetes. Diabetes Care. 2017;40:1469-1478.

Bohannon N, Kelman A, Leichter S, et al. Patient perceptions of the V-Go insulin delivery device. ADA 69th Scientific Sessions; June 5-9, 2009; New Orleans, LA. PO-1993.
Mandatories
Important Risk Information: Always read the label and use only as directed. If regular adjustments or modifications to the basal rate of insulin are required in a 24-hour period, or if the amount of insulin used at mealtimes requires adjustments of less than 2-Unit increments, use of the V-Go Insulin Patch Pump may result in hypoglycaemia. The following conditions may occur during insulin therapy with V-Go: hypoglycaemia (low blood glucose) or hyperglycemia (high blood glucose). Other adverse reactions associated with V-Go use may include skin irritation from the adhesive pad or infections at the infusion site. V-Go should be removed before any magnetic resonance imaging (MRI) testing. A healthcare professional should be consulted to see if this product is right for the patient. V-Go is a registered trademark of Valeritas, Inc.© 2018 Valeritas, Inc. Distributed in New Zealand by NZMS Diabetes, 2a Fisher Crescent, Mt Wellington, Auckland.