Final call! Award entries close 10pm this Sunday
Final call! Award entries close 10pm this Sunday
Supplied by The Health Media and The Pharmacy Guild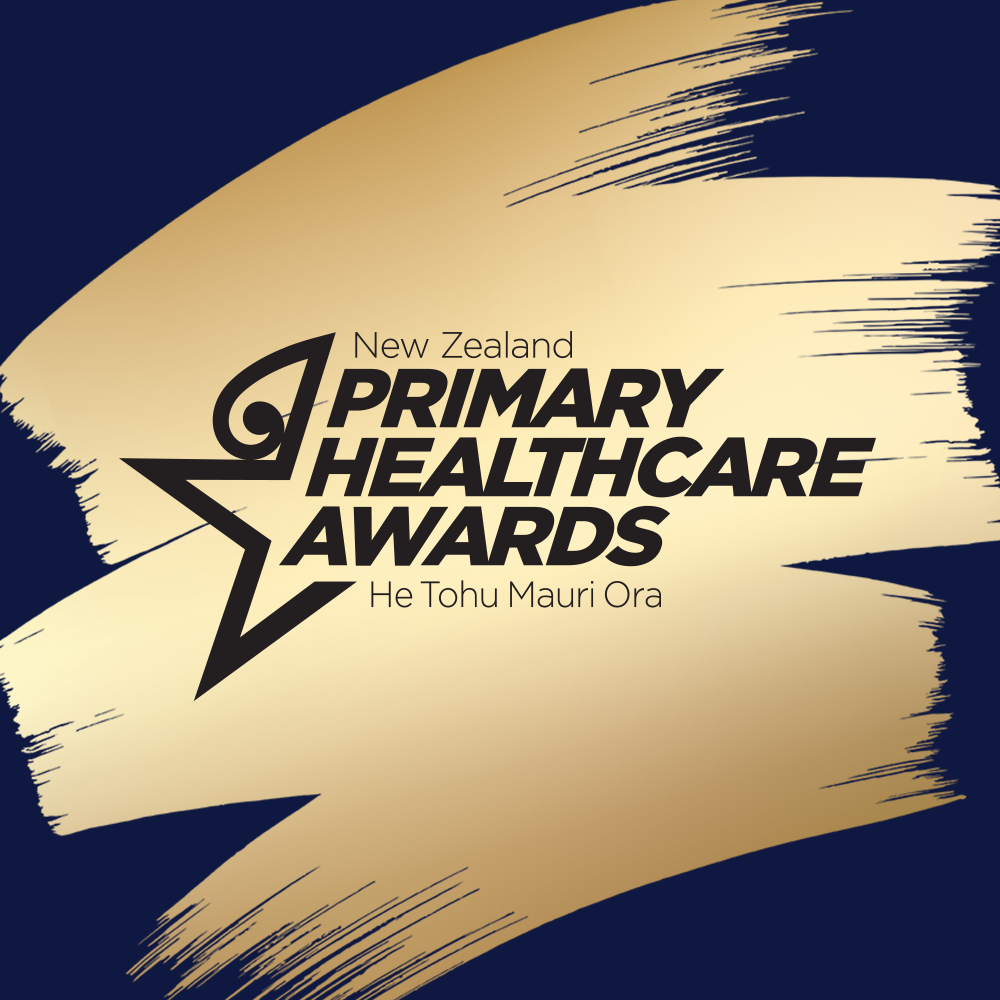 The New Zealand Primary Healthcare Awards have evolved from the Pharmacy Awards, last held in 2018
A friendly reminder: there are only a few days left to submit awards entries and nominations!
Entries close at 10pm on 10 November – this Sunday.
New Zealand's first independent primary healthcare awards are your chance to show the sector what you can do on a national stage!
GPs, nurses, practice managers, community pharmacists, industry suppliers and anyone else working in primary care has the chance to show New Zealand who's who in primary healthcare.
Now it's crunch time for GPs, nurses, practice managers, pharmacists and friends of the primary healthcare industry to step up and be counted as heroes in our healthcare system.
There's no reason to delay – submit today! Entering is quick and easy. Visit nzphawards.co.nz/enter
Contact Tyler Brady on tbrady@thehealthmedia.co.nz or 021 252 9968 if you need help submitting your entry or nomination. She can help you through the process or even push the Submit button for you if you are a bit nervous!
You should receive an "Entry submission received" email after submitting your entry or nomination. If you don't receive one, please go back to the entry and double-check that you clicked the Submit button.
Changed criteria for Medispace good space award
We've expanded the Medispace good space award entry criteria to include any project that has been completed within the last three (3) years.
It doesn't matter whether your project was big or small, who you partnered with to design or build it, or if it was a DIY project. If your project made your space a good space, we want you to enter! Visit nzphawards.co.nz/enter
12 brilliant ways to make your award entry really stand out
First and foremost – you must enter the awards to win an award. Sounds silly, but don't fall foul of the trap whereupon you think you will enter and then push it to the bottom of your to-do list for so long that you miss the deadline of 10 November at 10 p.m.
It's a bit like dreaming of winning Lotto: before realising the dream, first, you must invest in the ticket. Unlike Lotto, however, luck is not the second biggest determinant of winning an award.
Of course, as luck may have it, you may be up against a bunch of superstars, but don't worry! Our top tips will help you sprinkle some magic onto your entry to make it shine a whole lot brighter.
And judges love bright and shiny things, so here goes:
1.Make time to enter
Don't underestimate how long it will take you to complete the award application form. Once you've registered on our awards website, you can come back as often as you like to edit and update your entry until 10 November when entries close!
2. Enter and follow the instructions
Read the instructions, Ts and Cs and criteria carefully and make sure you follow them. Ask a colleague to check what you have answered tallies with the criteria. When you are finished ask another most punctilious colleague to proofread your entry for any errors or omissions.
3. Explain What, Who, Why and How
Remember the basic questions to answer: What did you do? Why did you do it? Who did it? How did you do it and how did you measure the outcome – make your methodology easy to understand. What was the outcome? Why was the outcome great?
4. Tell a great story
Make sure you include plenty of measurable data, but also include some anecdotal evidence. It's always effective to tell a story and weave the key components together in such a way that it makes a compelling read. In this way you can also inject your personality into your entry and reflect the ethos of your organisation.
5. Show your commitment to community
Show your level of commitment and involvement with the community you serve. Provide evidence of collaboration with patients, other health professionals and organisations, to achieve outcomes.
6. Focus on outcomes
If you made things better for vulnerable communities, for example, Māori and Pasifika, show us the numbers, the benefits, the recipe.
7. Share your energy and drive
Try to convey the emotions and energy that went into your project.
8. Persistence pays off
Explain the level of difficulty you or your team faced and show how your persistence got you to your end goal.
9. No waffle allowed
A good story is a punchy, to the point story ‒ don't bore the judges with jargon and flowery language that goes on for waaaaay too long.
10. Embrace change and emerging opportunities
Judges love to see someone who has adapted to change and used it to become more creative and effective.
11. Everyone loves a statistic
Enhance your entry by using graphs and numbers, and make those numbers understandable. Were they just okay or were they mind blowing? Give an analogy or two.
12. Use video
You know what they say about a picture, just think of what a string of them could do, with metrics and words attached, and a touch of emotion. If you have a good video, include it in your entry.
If you've decided to enter, well done, you've taken the first step towards rewarding your team with the attention and recognition their work deserves! Winners can't expect a Lotto-sized prize, but they can expect to feel a million bucks.
Whatever the outcome – whether you are a finalist or not – the process of preparing an entry is always a valuable exercise, allowing you to take the time to evaluate your work and its results.
Best of luck!
Register for updates
Nominations and entries are invited for 21 categories covering general practice, pharmacy, nursing, practice management and industry suppliers.
The 21 categories include awards for general practice of the year, GP of the year, practice nurse of the year, nurse practitioner of the year and practice manager of the year. Many other awards celebrating collaboration and excellence will be open to general practice as well as other primary healthcare sectors.
Entries have opened and more details will soon be announced via nzphawards.co.nz. You can register for email updates on the website too.
Save the date and follow the chat
Awards night will be a glittering, black-tie dinner affair for more than 450 people, held at Auckland waterfront's Shed 10, on 29 February, 2020.  
You can follow the awards pages @PrimaryStarsNZ and remember to keep up with the conversation #PrimaryStarsNZ. Instagram, LinkedIn, Twitter, and Facebook.
We'd love you to spread the word about the awards. Email our awards wrangler Grayson gcobb@pharmacytoday.co.nz to request content or advertisements to share with your friends and co-workers.
Thanks to our generous sponsors
None of this would be possible without the generosity of our principal sponsor ACC and our Gold awards sponsors:
ACC | BDO New Zealand | Blue Star | College of Nurses Aotearoa NZ | Douglas Pharmaceuticals | GlaxoSmithKline | Green Cross Health | Habit Group | Medispace | Medtech | Ministry of Health | Pharmaceutical Society | Pharmacy Guild | ProPharma | Sanofi | Southern Cross Health Insurance | Spark Health