Programme Relationship Manager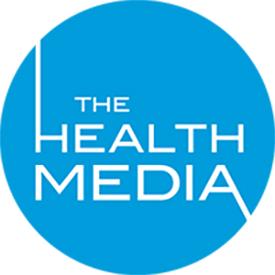 Programme Relationship Manager
Who we are
We are a health communication company focused on providing primary care professionals (pharmacists, general practitioners, nurses, practice managers) with news and education specific to their needs and interests. We are about to launch a new nationwide service and need to expand our team.
We are interested in hearing from you if:
You are a medicines expert, ideally with a background as a pharmacist, general or nurse practitioner, with experience in clinical quality initiatives within the primary care or PHO environment
You have experience and knowledge in working to reduce medicines access inequity
You have expertise in complex stakeholder management, with experience in documenting and evaluating the quality and extent of your relationship management
You have a good understanding of clinical practice software in the general practice and community pharmacy market
You have a good understanding of how clinical and medicines data is used within software and the opportunities for service enhancement that this provides
You have an excellent verbal and written communication, including confidence and ability to present in public forums
You have a good understanding of the professional development requirements of primary care clinicians
You can use the Microsoft office suite of tools confidently and a range of cloud-based software tools and social media.
The role:
In this role you will:
Work with the our client, advisory board, editorial and data teams to identify and meet the professional development needs of clinicians with respect to improving medicines access equity and making good prescribing, dispensing or administration decisions.
Maintain stakeholder relationships within the wider primary care community, identifying and growing appropriate distribution networks for the distribution for the client's products and services.
Grow clinician awareness and motivation to achieve the overall objectives of the Programme.
What other attributes will you require?
A commitment to the principles of the Treaty of Waitangi in order to improve Māori health and overall social outcomes.
This is not a business-as-usual initiative. You will enjoy working in a fast-forming new team, with new structures and ways of working being defined over the first 12 months. You don't mind some ambiguity.
What other expectations are there?
The job requires the ability to travel overnight to different parts of New Zealand and attendance at weekend clinical conferences
The role will require that 70% of the annual leave is taken over the Christmas/New Year period annually
The role is in Auckland's North Shore, there is free carparking and flexible working hours. For suitable applicants, working from home, and from other parts of New Zealand may be considered.
You enjoy the challenge of working fast, accurately and to regular deadlines. Chances are you a high-achieving pragmatist, rather than perfectionist.
The application form will include these questions:
Which of the following statements best describes your right to work in New Zealand?

Do you have experience in a role which requires relationship management experience?
For more information and to apply please contact:
May 2020
North Shore
Auckland